"You can't buy happiness, but you can buy gelato and that's kind of the same thing."
We believe in the simple things that make you smile, sharing moments with family, catching up with old friends or making new ones…Life tastes better with gelato! Our artisan gelato makers are always churning a freshly made gelato in-store, created with only the finest ingredients and the best part – with no artificial colours or flavours.
With a range of old-school classics to quirky flavours, choosing one is half the fun. Coffee lover at heart? Our café-style stores will ensure you can unwind with a barista-crafted espresso and spoilt-for-choice with waffles and cake slices.
So savour the moment at your local Gelatissimo and live deliciously.
Gelatissimo
Wednesday, August 16th, 2017 at 11:03pm
Pat Flynn Danielle Cassidy
Gelatissimo with Karen Kowald.
Tuesday, August 15th, 2017 at 7:13pm
Mary Day Cold feet Angela Tsil 😁
Kalinda Hawson Cold ocean swims
Denika Marciano Not going to miss eating icecream with my gloves on Vincenzo Bavuso hehe
Sami Kennedy I will not miss having dry skin and lips from it being so cold 😊 Matthew
Chloe Lydia Going for a slide in the mud, in the dark, towards the wood pile 😂 Jessica Viney
Victoria Ward Hayley Ward
Melanie Wegener The main thing about winter that I really won't miss, is damp towels and washing hung everywhere like this! 👚👕👖👔👗🌧❄️☂️ Shelley Caeran ❤️
Jo Poole Yes please Liked shared and tagged 😍💜🙏🏻🤞 I will not miss getting bad colds in winter ❄️ Thanks for the chance Fingers crossed Good luck everybody John De Pinto
MJ GS I won't miss not having a shower after work because it is so cold outside of the shower Soleil Machado
Hila Ghazanfari Not going to miss eating Ice cream whilst sitting by the heater !!!
Tammy Boundey Nicole Goodchild I'm not going to miss cold feet!
Tara Nikelis Getting up to a dark morning and by the time it's tea time, eating in the dark. Julie Sandford
Katrina Mckerlie Not wanting to shower because it's too cold when you turn it off ☃️☃️
Mary Francese Filling up my hot water bottle every night!!
Magdalena Brown That's very pretty product photography right there 🙂 nice lay out and nice composition.
Amy Thirlwell I will not miss being judged for eating ice cream when it's freezing cold! Andrew
Sally Jones MissAli Jayne I won't miss the cost of the bills from needing the heater on
Karen Lane The dark !going to work in the dark coming home in the dark! 🌚🌘🌗🌖🌞Jessie Webb
Hayley Prew I wont miss it pouring down with rain everytime its time to pick the kids up from school
Andrea Nicolescu The layers of clothing which means double the washing haha #Gelatissimo
Aisha Merhi I won't miss the lack of motivation winter brings!!! Miss waking up and seeing the sun shining bright as well as enjoying some gelato ofcourse!! 🍧 ☀️ #Gelatissimo
Brittany Jones Not wanting to shower because it's too cold when you get out Kirsten Gonsior
Matty Kovacs Freezing my arse off taking kid to school in mornings 😃
Shelly Gazivoda Running in the early mornings looking like the Michelin woman!!!!! Jodie Durkin 😂😂😂
Alham Shebeb Maryam El that weird static feeling when you've been wearing the same tights for too long under pants.
Tuesday, August 15th, 2017 at 8:05pm
Reminiscent of Swiss Alp meadows - milk choc gelato with choc coated honey almond nougat, with a white chocolate ripple. Did someone yodel? https://t.co/UZLm7CxpWg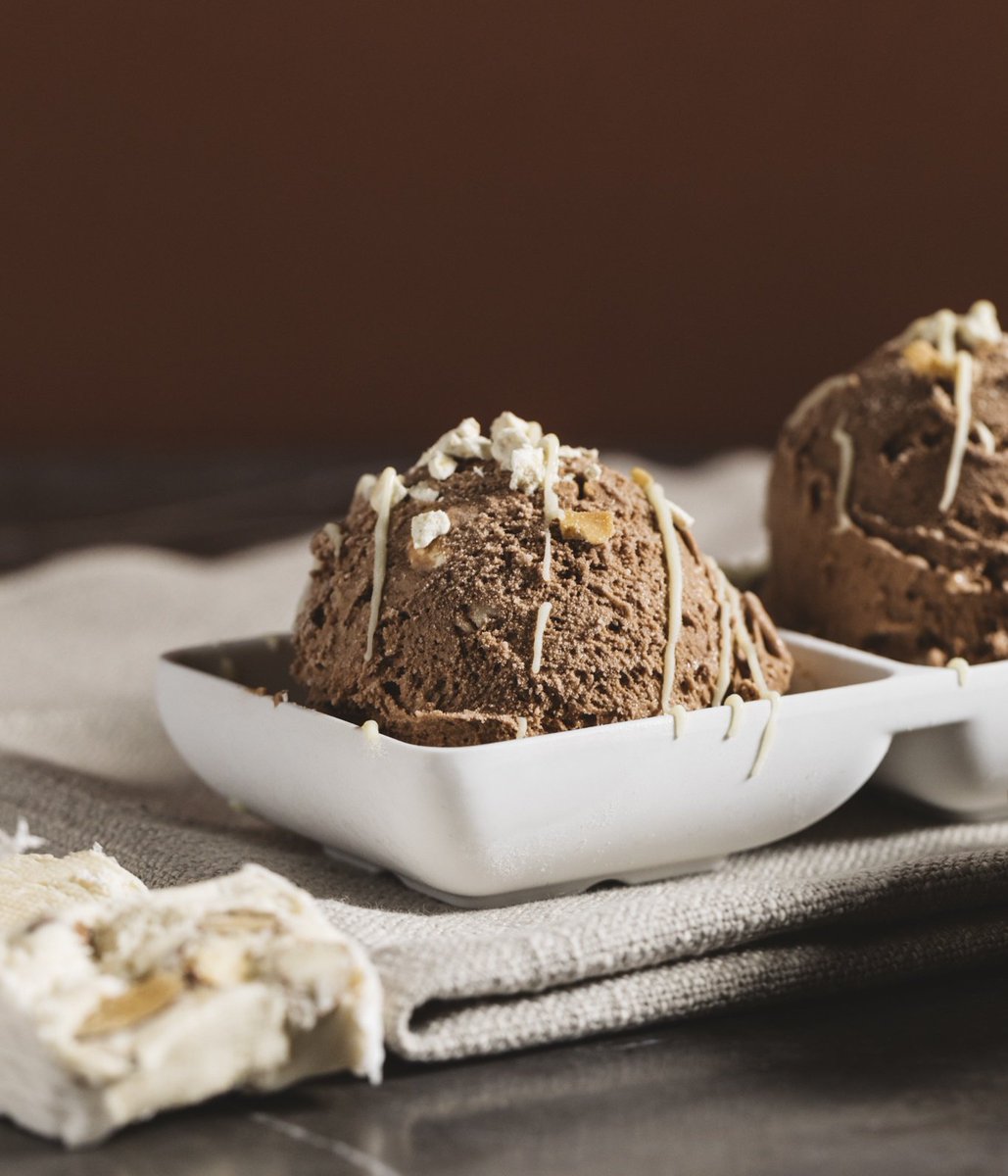 Monday, August 14th, 2017 at 6:45pm
Whether it's nuts, colour or the ultra classic; our choc-dipped cones are guaranteed to make you smile! Available at selected stores only https://t.co/db5bd4Ghsq